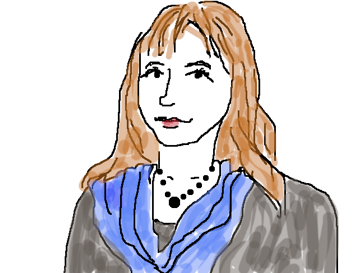 I am one of Professor Mason's former students when she first started Extensive Reading class in 1985 at Shitennoji University Junior College. There were not many graded readers those days. We only had several hundred of graded readers on the shelf in the teachers' lounge. There were no graded readers in the regular university library. After a long absence from attending a college course, I enrolled in the FVR class a few years ago. When I first went to the library, I marveled at the large quantity of graded readers from different publishers. I think the students are very fortunate to be able to select books from such large number of various kinds of books.
When I began to attend this FVR class, I was a bit uneasy to start reading books in English. I rarely read books even in Japanese. It has been close to 30 years since I graduated from Junior College. I was not confident about the reading assignment. I began to read from the starter level just like everyone else. To my pleasant surprise, it was easier than I thought. I read the 200 word level graded readers, and read according to the guidance of the former FVR orientation book, and then began to read 1100 word level books. When I find a word I don't understand I just ignore the word and keep on reading. Most of the times I do not need to use a dictionary to check the unknown words because it does not make much difference whether I know the word or not when I understand what it going on in the story. It takes more time to read a longer story, but the content is complicated and more interesting and feel the sense of achievement after I finish the book. I have come to have more confidence in me as I began to read higher-level graded readers and understand English directly without someone's translation. When I am absorbed in reading I am not conscious that I am reading in a foreign language. I would have liked to be reading a lot higher level books by now, but the level that I am reading right now is 1600 word levels.
Story-Listening in class is enjoyable. When the storytelling begins, I picture the characters and the setting in the story, and without my noticing I am in the world of the story that the teacher is telling.
I think that it is important to keep reading and listening without interruption. I plan to participate in reading and listening for a long time as long as Professor Mason supports me.